Georgia Southern University has campuses in Statesboro and other locations throughout the US state of Georgia. The school is also one of the leading producers of Nursing Sisters in the country.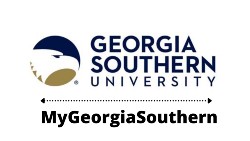 The center serves as a one-stop-shop for businesses in the region to obtain valuable information and professional support from the University of Southern, California, Georgia.
Frequently Asked Questions
If I change my password on MyGeorgiaSouthern.edu, will my banner, SafeConnect and other passwords change automatically?
Yes. You cannot access some items via single sign-on, eg B. Your personal FTP or SafeConnect accounts may be accessible to you depending on where you live. Your SafeConnect password will also change when you change your password on MyGeorgiaSouthern.The single sign-on username and password only apply to WINGS, Folio, Email, FTP and SafeConnect. There may be other systems that are unrelated to My.GeorgiaSouthern.edu.
When will I receive the student's email?
Within 24 hours of enrolling in the course, students receive their student email accounts.
When will I receive the Folio?
Students will receive their folio accounts 48 hours after enrolling in the course.
Why am I automatically logged out of MyGeorgiaSouthern after 20 minutes?
For security reasons, we automatically terminate users if they are inactive for more than 20 minutes. Before logging out, you'll be asked whether you want to stay logged in.
What if I have a problem with ALAS, Folio or my emails?
Please contact the Service Desk at 478-2287 or [email protected] or use MyHelp to submit a ticket.
What is a Recognized Student Organization (RSO)?
A recognized student organization is a student organization that has completed the registration process to become an organization with Georgia Southern and is recognized as "active" by the Office of Student Activities.